Educating and Empowering You to Achieve Your Best Health!
Phone: 603-505-8923
Prescription Refill fax line: 833-719-1204
In Office,

Phone and Telehealth Appointments with Dr. Fassler

I invite you to continue the education, support and care we have established as I transition to my own practice. I will be continuing in Portsmouth at the same office though under new ownership as of October 1st. Your records will be migrated from the North Coast Portal to Dr. Kristy Fassler's portal over the weekend of August 28-31. You will be invited to log in to my portal and can expect the same services I have provided while at North Coast.

You may message me through the portal for any clarifications or questions and I will check messages at least once a day on weekdays. Appointments can be scheduled by calling 603-505-8923.   Should you have an emergency, please see your PCP or go to your local Urgent Care office or emergency room.
Lab Testing
I will continue to order lab tests through Quest and Lab Corps and will upload in your patient portal document section the lab requisition to print and take to these labs for specimen collection and processing.
Rupa Health is the online service I am using to order specialty lab tests (Vibrant America, Access, Genova and others).  These tests are much more affordable for paying out of pocket and offer unique testing often unavailable through Quest and Lab Corps.
How it's done – Rupa Health will send an email to you with a link to pay securely online for the tests I have ordered for you. We discuss the tests and prices prior during an appointment.  The lab test kits will then be mailed directly to your home by Rupa for specimen collection once you have paid online for the tests. Saliva and urine collections can be done as instructed at home.  Remember to place any freezer packs in the freezer as indicated prior to specimen collection.
Blood draws can be scheduled at Vibrant Health at 501 Islington St, in Portsmouth, 603-610-8882.  If you prefer someone to come to your home for blood specimen collections, My Onsite Healthcare will assist you.
Prescriptions
I will continue to refill prescriptions and order new prescriptions as necessary for you.  I will charge you $15 for any compounded prescriptions and refills for bio-identical hormones and other compounded prescriptions as these require additional time for me to prescribe and refill.
Please ask your pharmacy to fax prescription refills at least 2 weeks before you run out of your prescription to 833-719-1204 otherwise I can't guarantee refills will be filled before you run out.
Online Dispensaries for Prescribed Supplements
Fullscript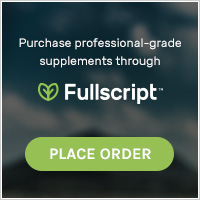 I will prescribe nutrition, homeopathic and herbal supplements through Fullscript which is integrated with ChARM electronic health record patient portal. You will see your prescription under supplements on your patient summary in ChARM.
Once I have prescribed the supplements, you will receive a text and an email from Fullscript stating I have prescribed the items indicated.  You will then pay securely and your items will normally be shipped within 24 hours.  Orders over $50 are shipped for free and you will have a 10% discount on all manufacturers suggested retail price.  A link to Fullscript will be on this website soon to easily access the array of products they carry in addition to my prescriptions.
Wholescripts
I will also prescribe products from Wholescripts as they offer different lines of products that aren't carried through Fullscript.  I am especially inclined to order protein shakes that are delicious and sugar and stevia free through Wholescripts along with med packs for those of you who prefer to have supplements come in packets rather than multiple bottles to take at specific times of the day or before bed.  There will soon be a Wholescripts link on this website to order from this online service as well.
Imaging services – MRI, Xray, Bone Density scans, CT scans . . .
I will continue to refer for these services when you need them.
In Summary
I am available to you through the contact information I have provided here.  I will do my best to serve you through this pandemic and beyond with the very best healthcare I can provide and I will refer you as necessary to other doctors as you wish and when it's appropriate.
Yours in Health,
Kristy Fassler, ND