A Personal Approach to Healing
Dr. Fassler takes the time to listen to you and address your health concerns. Your first office visit is typically 1 to 2 hours and follow-up visits are 20-60 minutes. We request lab testing when needed and provide a treatment plan customized for your specific needs.   
Your personalized health plan will be provided based on assessing your toxic environmental exposures, infections, food sensitivities, intestinal micro-biome, unique genetic predispositions, nutrient deficiencies, and immune markers with state of the art testing. 
Upon scheduling your first appointment, you will receive a comprehensive health questionnaire to fill out.
The questionnaire is an important tool for both you and your naturopathic doctor. It enables us to learn about the factors affecting your total health.
1ST CLINIC VISIT: In this two-hour visit we will investigate your total health history and do relevant physical exam. Appropriate laboratory testing will be scheduled if necessary and the initial phase of your treatment plan will be prescribed.
2ND CLINIC VISIT: This visit commonly begins with a review of findings from the lab testing and the initial visit. Your personal treatment plan may be enhanced according to any new relevant information from new findings since the first visit, including what to expect as you heal.
FOLLOW-UP VISITS: Follow up visits are scheduled in two to eight weeks to ensure your health is improving as expected.
Depending on your specific needs, more visits may be scheduled for therapies and assessments of your healing progress. We will be looking for improvements in your chronic health concerns as well as overall risk factors for disease. Modifications in your treatment plan often occur at these visits.
Begin Your Journey to Wellness
Our goal is not only to help you improve your health now, but to prevent future illnesses as well. It's much easier, more sensible, and less expensive to keep your body healthy than to allow imbalances and disease processes to return.
Coming in for periodic preventive health care visits is a valuable way for us to stay current with new developments in your health and to prevent future disease.
Call us at (603) 505-8923 to make an appointment and begin your journey to wellness.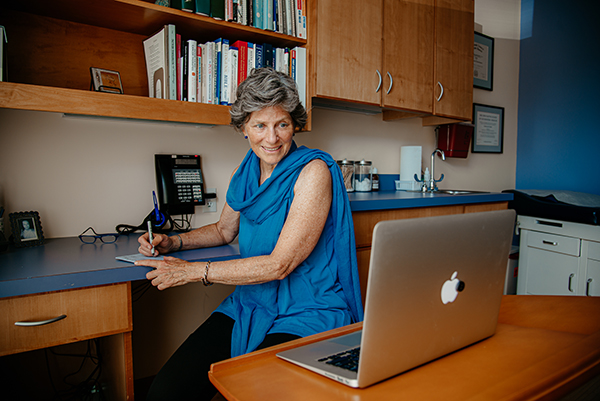 A patient recently told us she had never felt better physically, mentally and emotionally in her life. This was such an unfamiliar way of feeling for her that her primary concern was would it last?
This 60-year-old woman gradually achieved her state of wellness one and a half years after starting her naturopathic care and making choices in her life to support health rather than disease. Furthermore, she is not on any medications!
May this be the year you say, "I never felt better in my life!"
We invite you to find out how we can assist you in feeling the best you've ever felt in your life by scheduling with us soon. If you are new to our office, we offer free information consultations with one of the doctors for 10 minutes to learn more about how we can help you achieve your health goals.
Innovative Therapies
We will provide you with a healing prescription to reverse your symptoms and prevent their recurrence based on evaluations of your health which may include specialized testing in addition to a thorough history and exam. We offer IV Laser and Nutritional therapies, diet and exercise prescriptions, hormone prescriptions, nutrition and botanical supplements based on your unique needs.
One doesn't need to be fanatical to appreciate the wisdom of choosing a lifestyle and therapies that cooperate with nature's laws of healing. Integrating new scientific knowledge with the healing power of natural therapies enables us to assist you in reversing the underlying causes of your symptoms and preventing future illness.